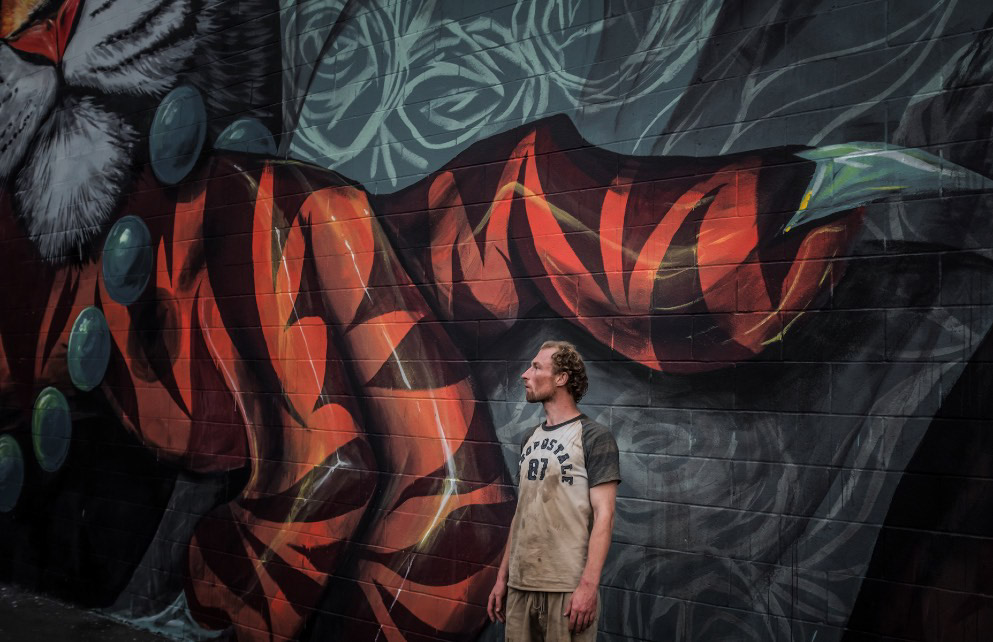 It is a simple concept. Bicycle where you find Sacramento's homeless and offer friendship and counseling, along with help in connecting to other services. I am a Mercy Pedaler, street photographer and photojournalist. Several days a week I bike or walk Midtown Sacramento in the early morning  hours. I like to think of it as dawn patrol.
For me Midtown in the early morning hours is all about coffee, cityscapes, "street art" and the homeless. My images document Midtown morning life, the folks that I meet and the street art I find in alleys, parking lots and on the sides of buildings.
As Sister Libby Fernandez, who started the Mercy Pedaler bicycle ministry, likes to put it, "I found being present in the moment, sharing a cup of coffee together, and calling the person by 'name' are the most important gifts one can offer" to the homeless. For me, it is really about presence, trust and sharing a moment in pictures. I think sharing an image with the community and the homeless is one of the most important gifts I can offer.
My photography is aimed at changing how we see Sacramento's homeless. I am convinced that photography is a powerful instrument that can both alter the public's perception of the homeless, and have an impact on how the homeless see themselves.